Fashion editor Oriane put together her favorite sunglasses to spice up even the simplest of looks
Round, square, colorful, shiny – there are so many options, yet just one dream: to have them all and switch daily according to my outfits! Sunglasses have the special power to bring a look together. And just what do I mean by that? Well, you can wear a simple white t-shirt, jeans, and Chucks every day, but a touch of sunglass magic can transform the simple into the spectacular.
My friend Arianna is the master of this. She added some typically 60s cat-eye red shades – meow!! – to her collection and combines them with her casual and classic signature style. Perfection at its best! Starting from around €100 for a pair with good UV protection, sunglasses are also an economical way to spice up a basic look by adding a bit of funk and flavor!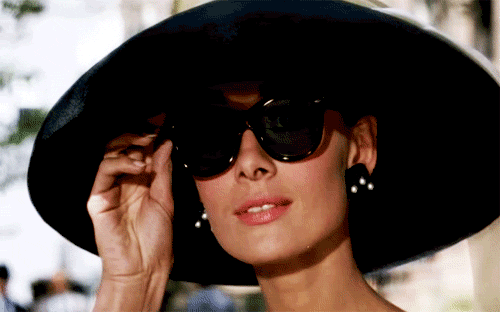 Of course, there is one small pre-requisite for wearing these little beauties…yes, SUN!!! But don't lose patience if the sun hasn't greeted you yet – it should soon! And in the meantime you can still wear your favorite pair as a tiny act of rebellion. After all, not only do sunglasses frame the face beautifully, they also give you a brief (and currently much needed) escape from reality. My tip: Go for orange or pink lenses because they make every moment feel like "la vie en rose."
French and Swiss, Oriane moved to Berlin to pursue her interest in all things creative. She loves art and photography and does a lot of yoga, also to balance out her passion for great cuisine - a real foodie so to say. And of course, she is obsessed with fashion, which you can tell from her weakness for peplum cuts and ruffles. At hey woman! Oriane is responsible for shooting, producing and styling as well as editing and collage design.